Database FloVegSi (= Fauna, Flora and Vegetation of Slovenia) BIJH ZRC SAZU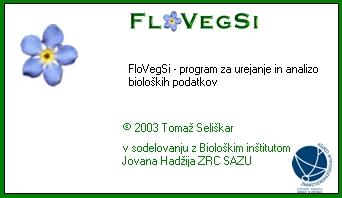 Period of creating

since 1987

Caretaker

Profession

Biology
Collection description
The collection contains information on the flora, plant communities, fauna (butterflies, beetles etc.), their locations, native range, environmental parameters, number of specimens, sex, etc. It includes also relevant metadata, such as geographic information (country, region, cities, rivers, peaks), ecological data (habitat types sintaksoni, soil types, anthropogenic impacts, the use of) data types (descriptions, images, synonyms).
Data output is made in the form of maps at UTM or Central-European quadrants or precise locations, spreadsheets (phytocoenological analytic or synthetic table) and in text form. Export data to use in GIS applications, Word processing, spreadsheets, statistical tools.
content
The collection contains more than 1.5 million records of faunistic, floristic and phytocoenological data (relevés), mostly from Slovenia and adjacent areas of Central- and Southeastern Europe.